Your Underground Utility Experts
We are your premiere source for boring, trenching, and fiber-optic services.
Services
Our services include but are not limited to:
Horizontal directional drilling (HDD) is a method of installing underground pipe, cable or conduit in a shallow hole drilled into the ground. HDD is utilized when it is impractical to use a trenching or excavating method. Directional boring and drilling can be used in the installation of the following:
Pipelines
Telecommunication Lines
Power Cables
Water Pipes
Sewer Lines
Gas Lines
NAC Industries can place up to 1.5-inch flexible pipe underground with little restoration required. In most cases, you will not be able to see where we worked/plowed due to the process being so 'clean'.
Commercial use:
Bury Conduit for Utilities
Security Lines
Sprinkler Systems
Private Electric
Internal Networking
Hydro-Excavating is a technology that uses water or air pressure to break up soil and debris so that it can be safely extracted by vacuum. This technology significantly reduces the risk of damage or injury while exposing buried utilities.
Our trenching units vary in size and utilize a boom on the back that has cutting blades designed for specific soil or rock conditions. The trencher travels along churning up the earth and creating a trench. Depending on what is being buried the trencher will create an open ditch in the earth about 6″-12″ inches in width and a depth ranging from 24″ to 60″ depth. The crew will then place the cable or pipe and backfill the trench. This method of burial is best utilized in more rural areas such as along roads, through fields, and in new construction zones.
NAC Industries has an extensive inventory of backhoes, loaders, crawlers, trenches, and other digging and earth-moving equipment. Each piece of equipment has its own trailer for maximum mobility and flexibility in the field.
Fiber Optic Splicing, Fiber Optic Testing (OTDR and Power Meter), Single & Ribbon Splicing, Fiber Optic Termination
Cable Installation
Conduit Proofing & Pull Line Installation
Fiber Optic Cable Jetting
Fiber Optic Cable Pulling
Manhole, Conduit, Micro Duct Installation
If you need fencing for a construction site or any other commercial/industrial setting, contact NAC Industries. We offer a wide selection of industrial and commercial fencing options. We'll do whatever we can to make the fencing design and installation process as easy and convenient as possible so that you can focus on day-to-day operations.
We know that different businesses have different needs. That's why we offer a wide array of industrial and commercial fencing options, such as:
Chain Link Fencing, Including Galvanized And Vinyl-Coated Options
Chain Link Gates With Electric Openers
Iron Fencing, Including Balcony Rails, Handrails, And Safety Rails
Ornamental Fencing, Including Steel And Aluminum Varieties
PVC Vinyl Fencing
Wood Fencing
Specialty Fencing, Including Caging, Greenscreen®, Grille, Historic Preservation Fencing, Louver Fencing, Netting, Perforated Fencing, Pipe Rail, Welded Wire Fencing, And Architectural Grilles And Screens
Silt Fencing
Multiple Cable Placing & Bucket Trucks
Full Lashing Capabilities
Ground Penetrating Radar (GPR) utility mapping services from NAC Industries help to ensure the success of your construction or demolition project does not depend on what is below the surface. Utility detection is critical to any construction project where subsurface excavation is planned. If ignored, budget overruns multiply, your schedule turns chaotic and there's a risk of injuries, or even death, taking place on your job site.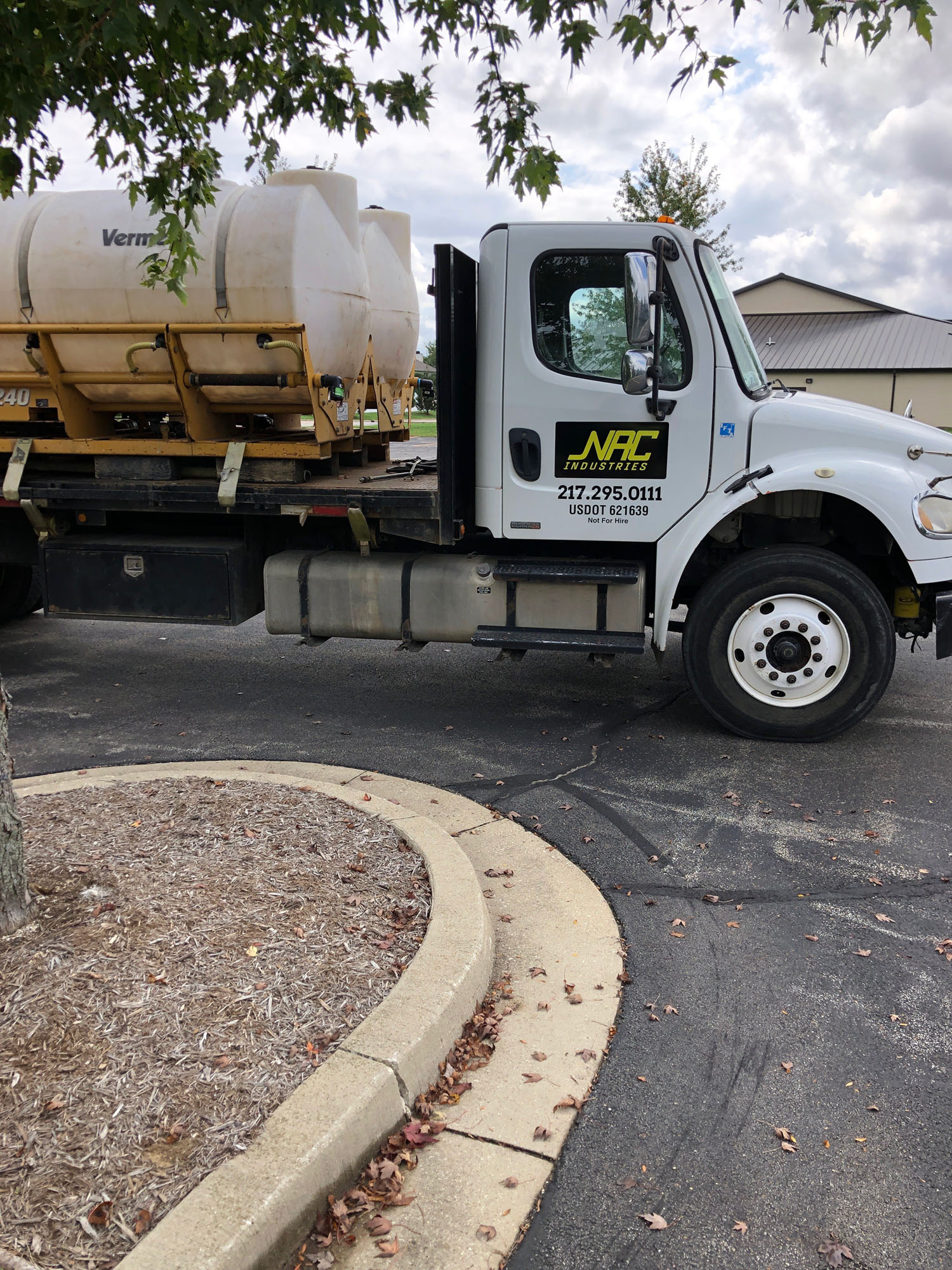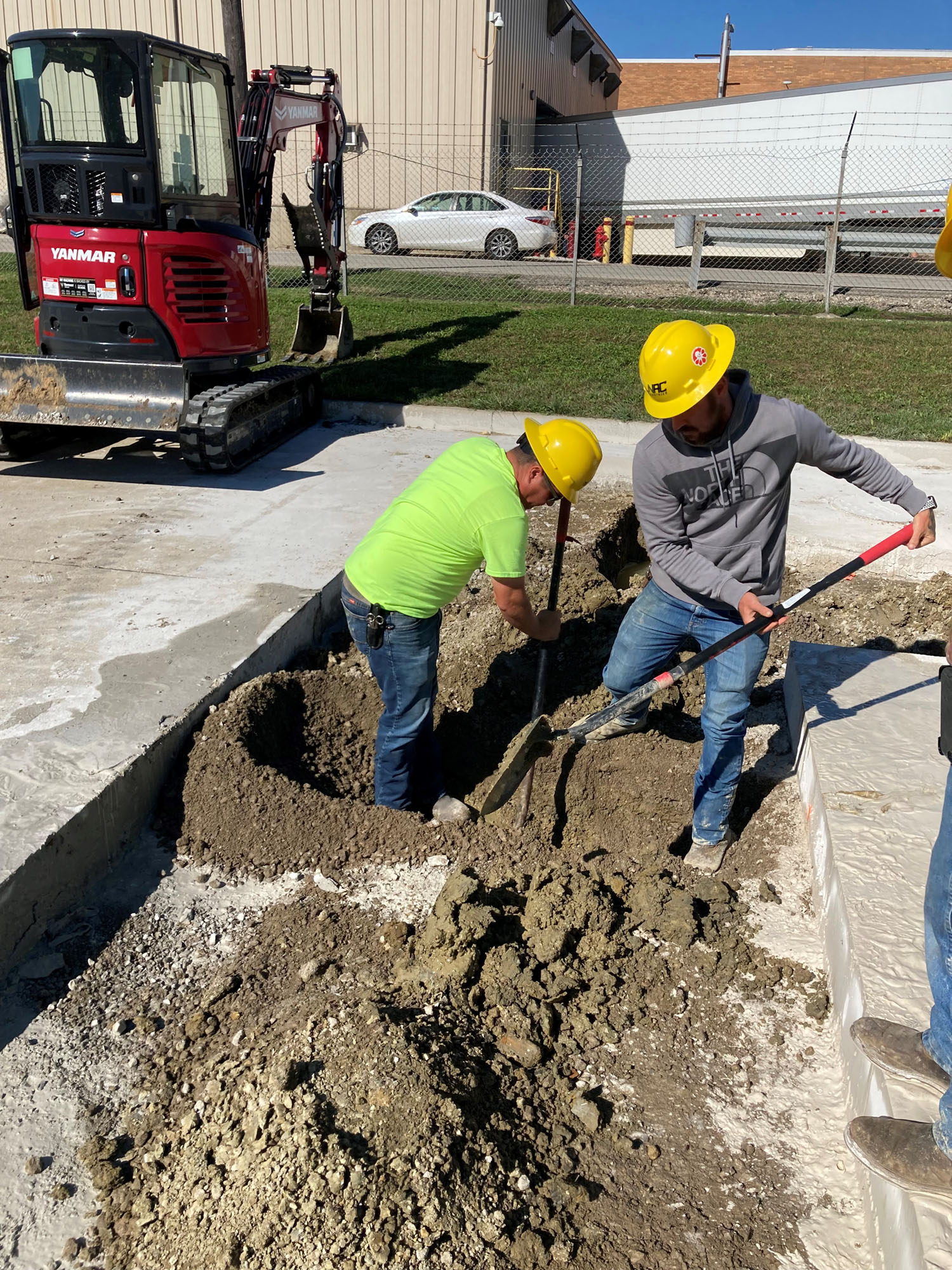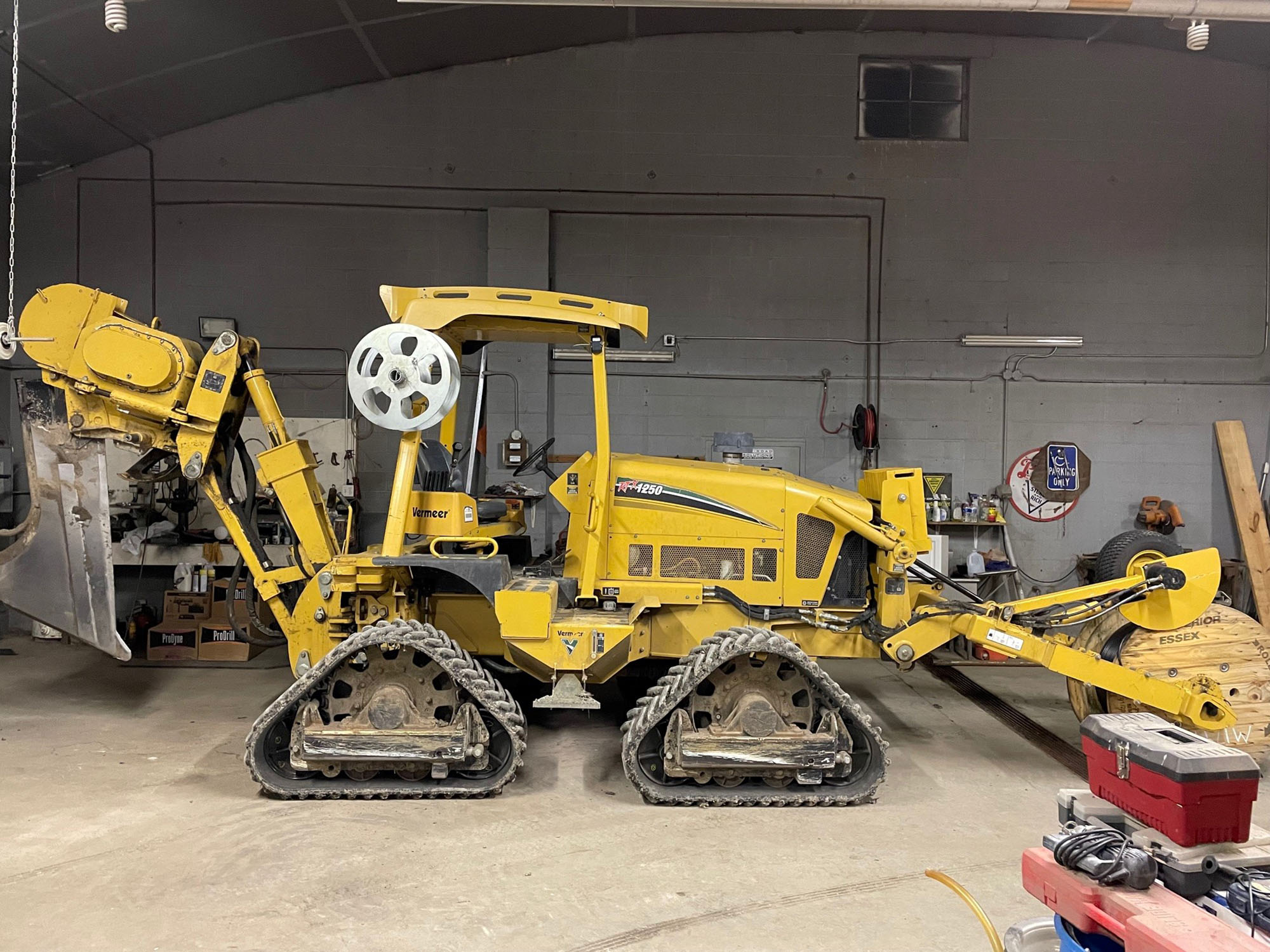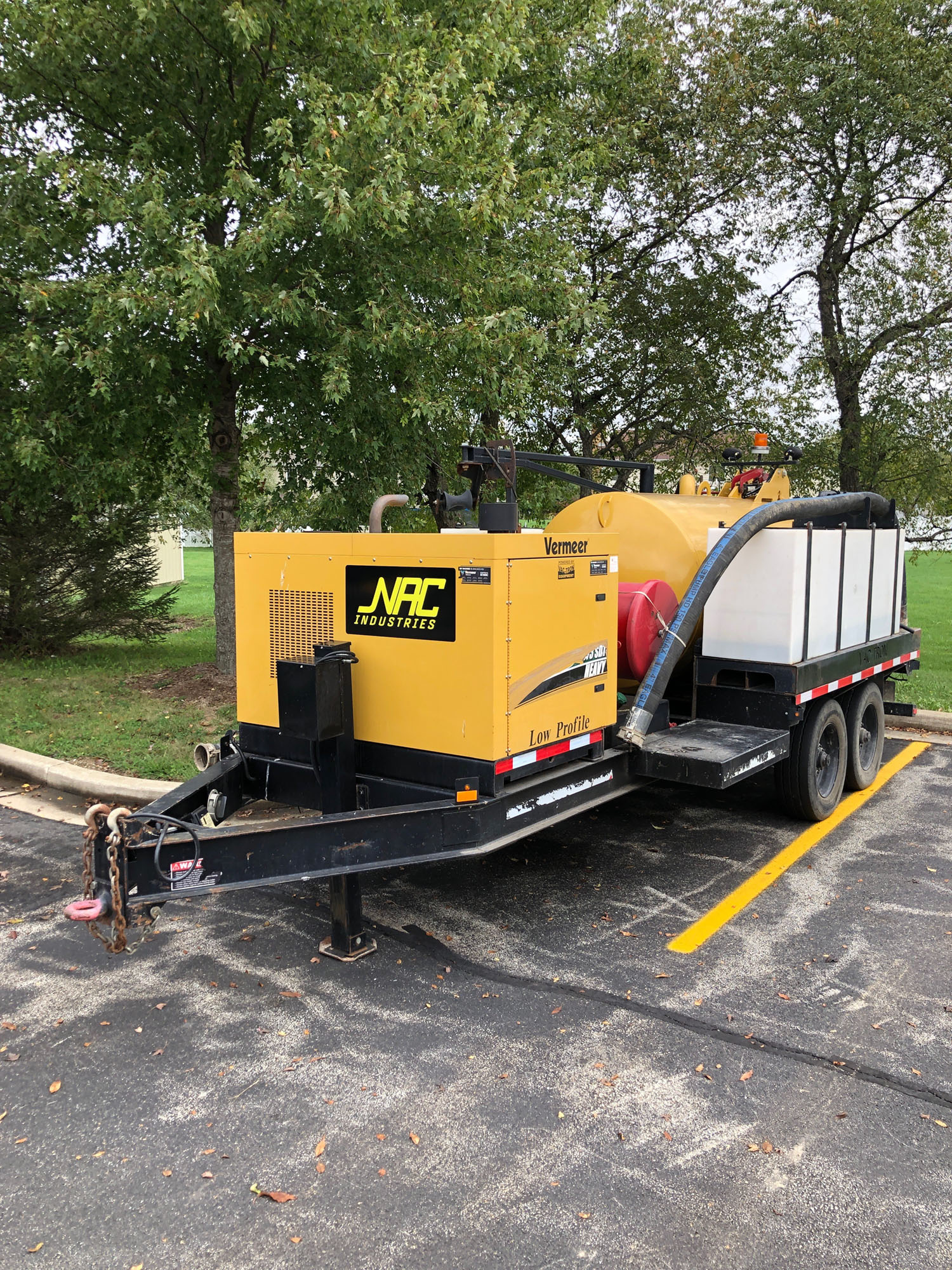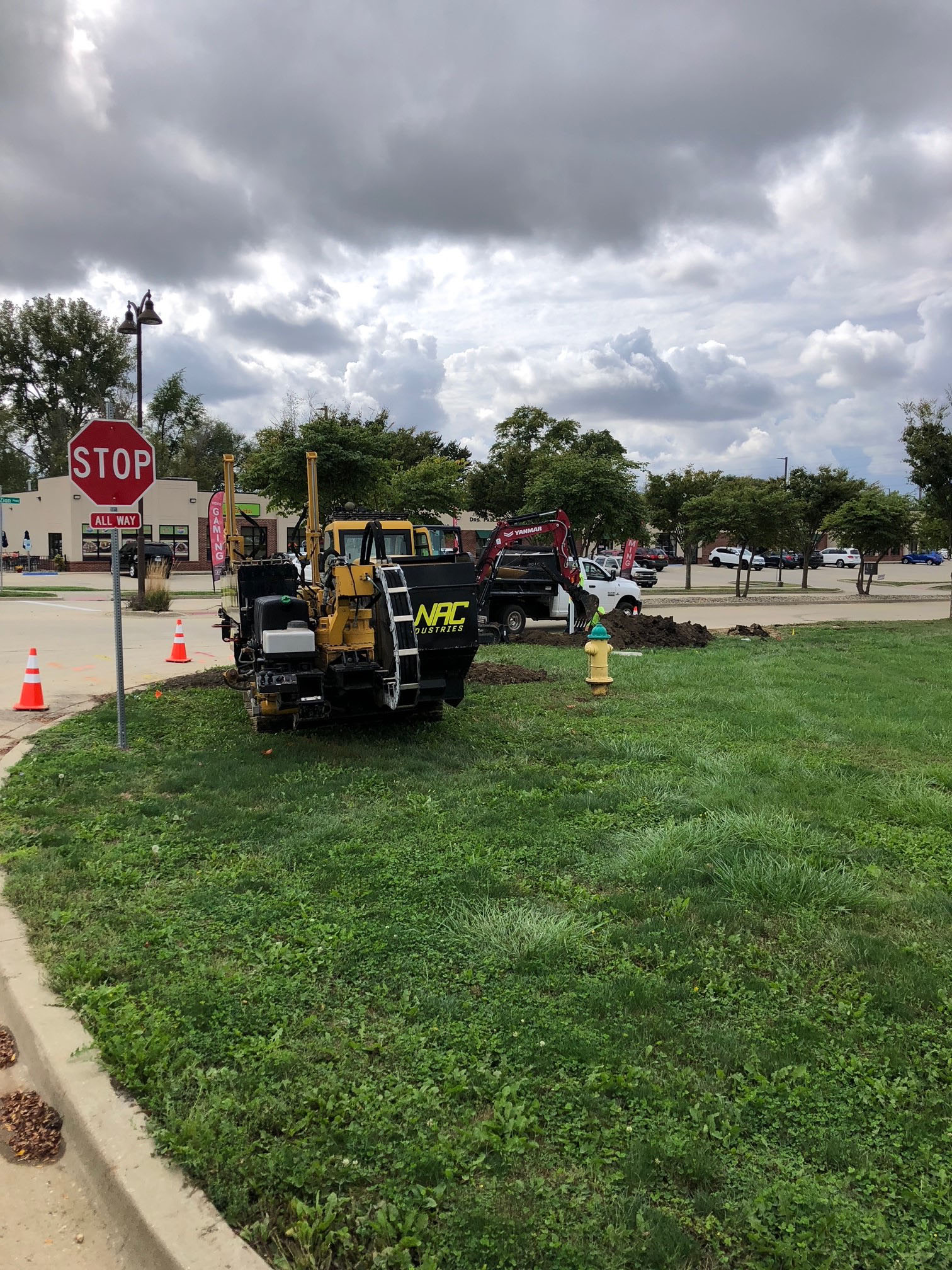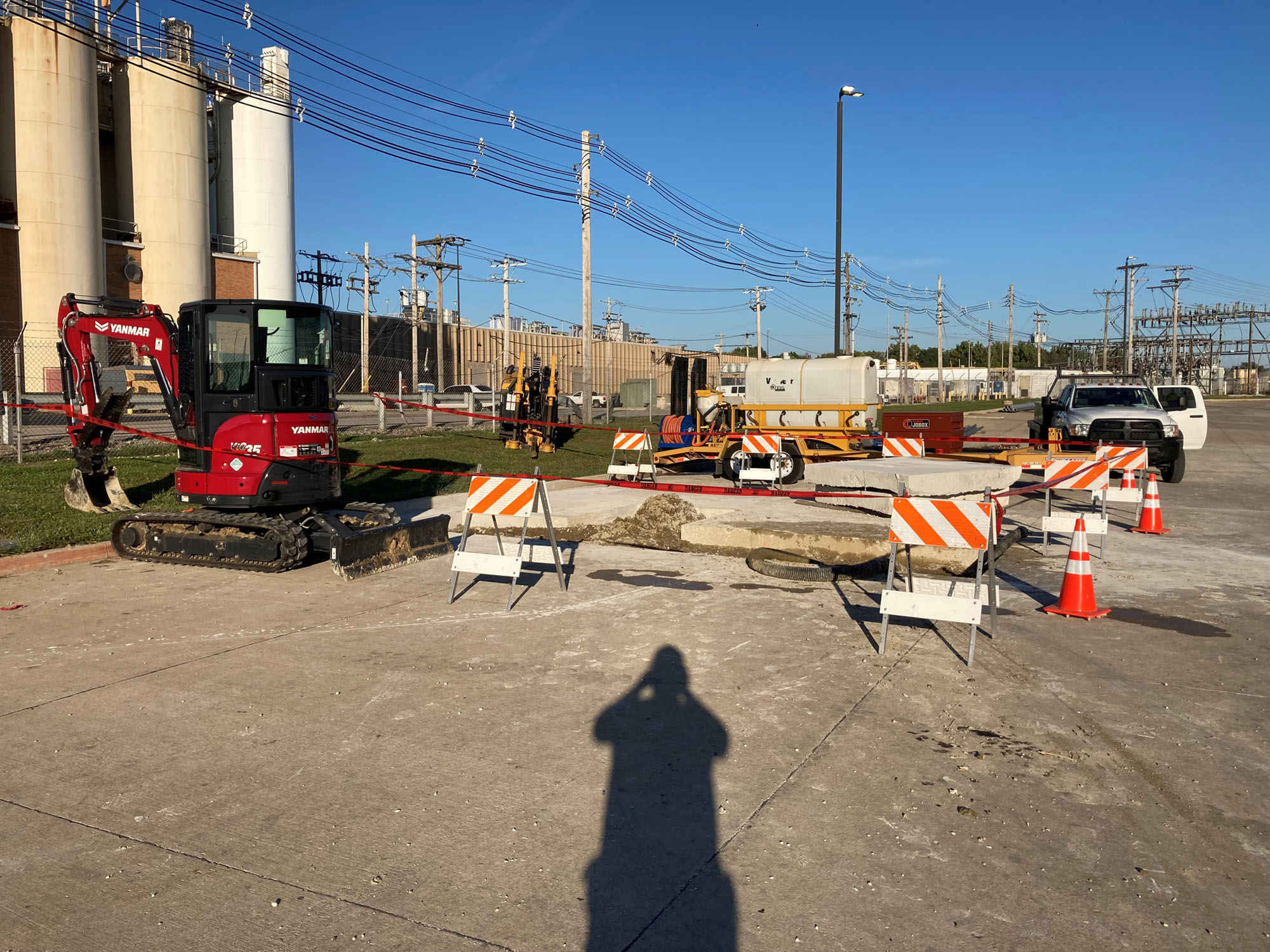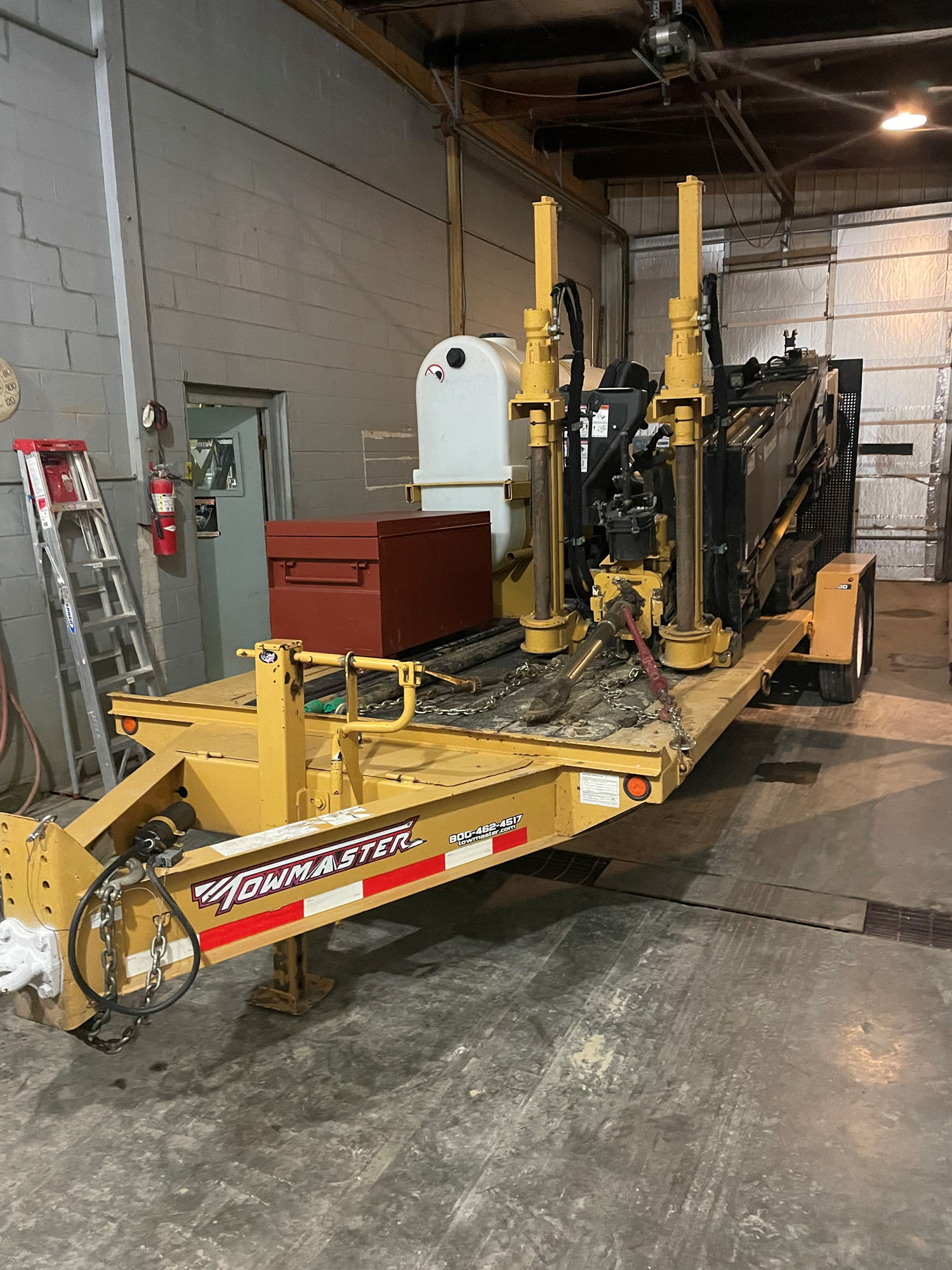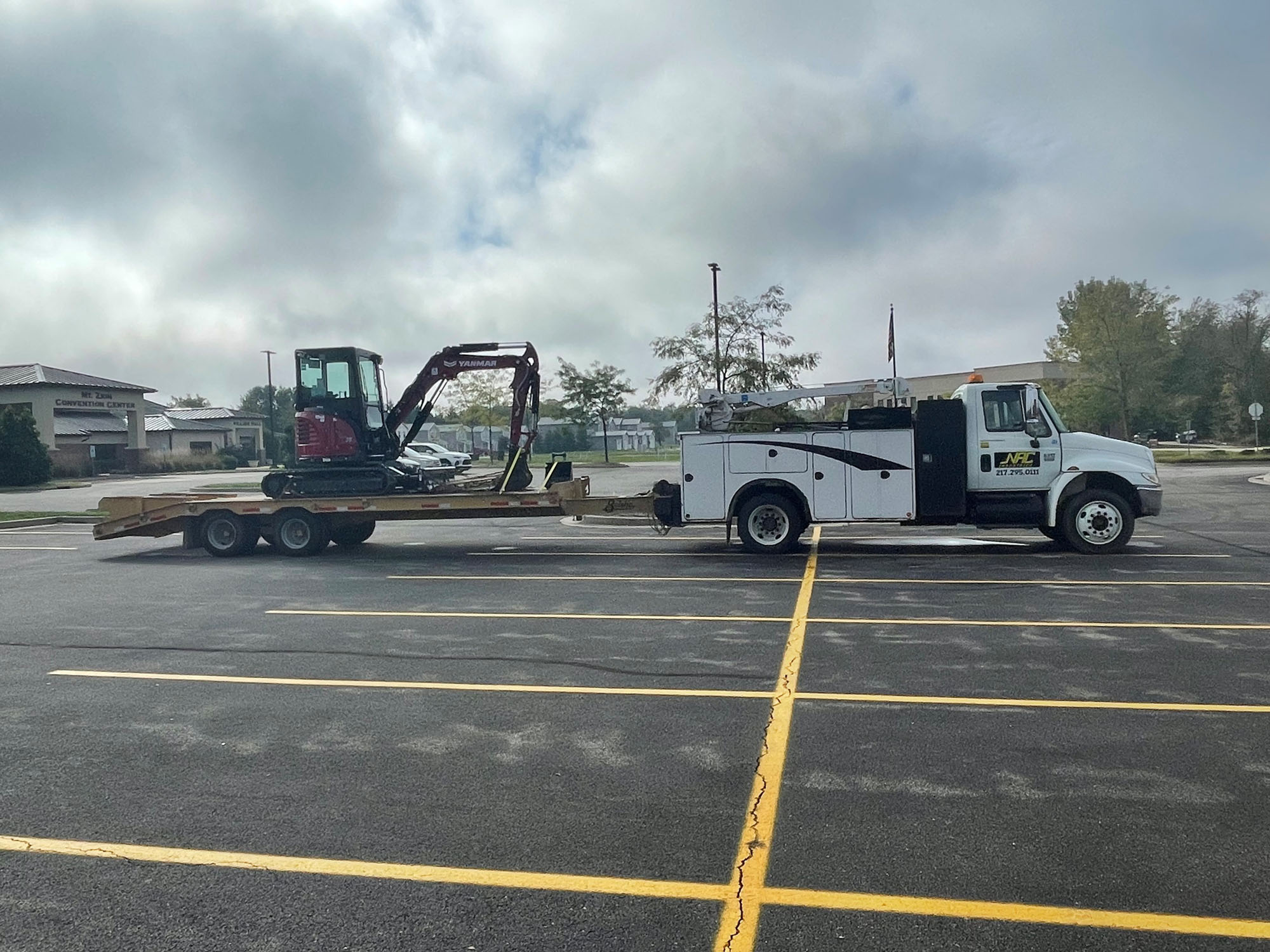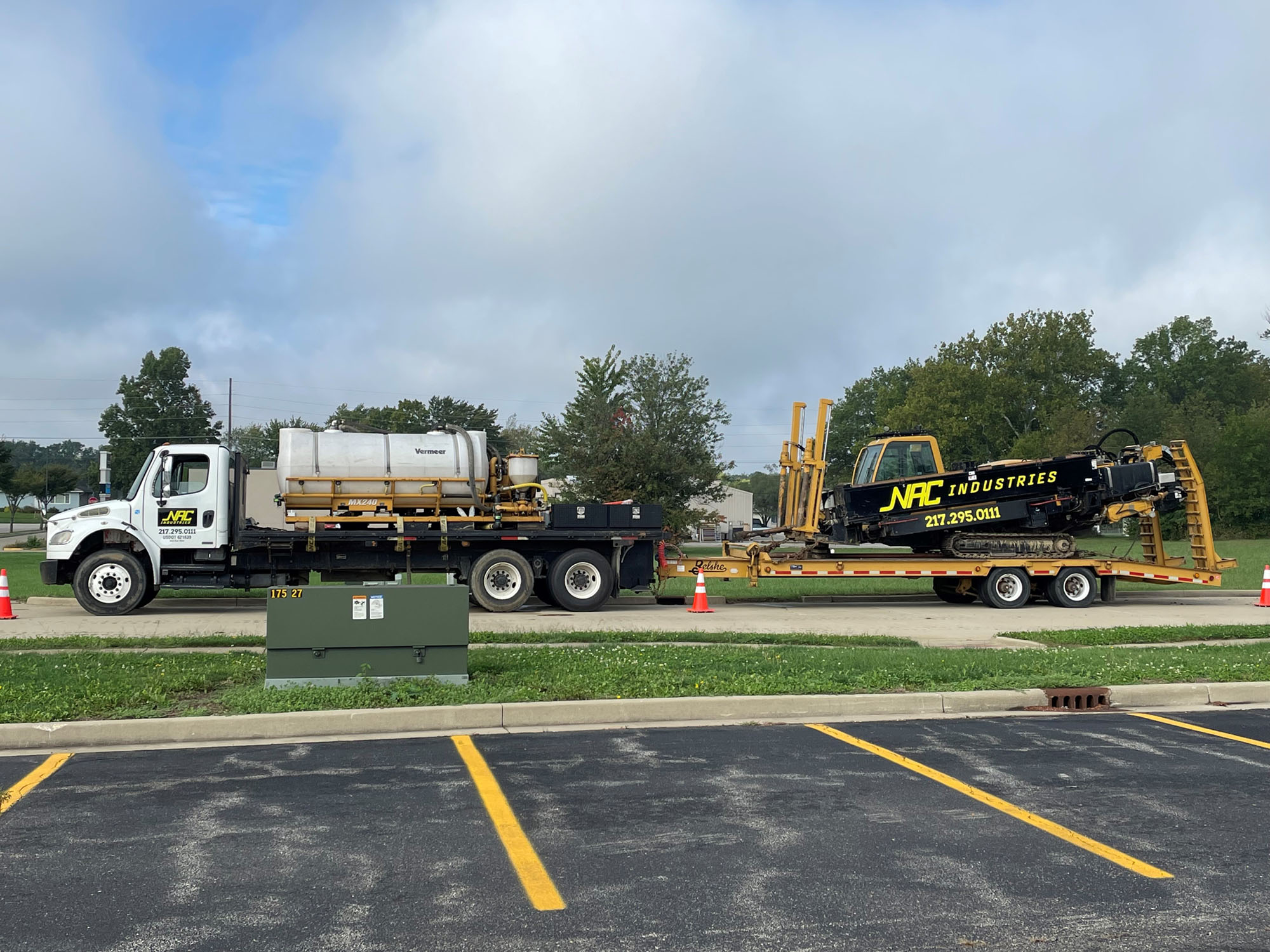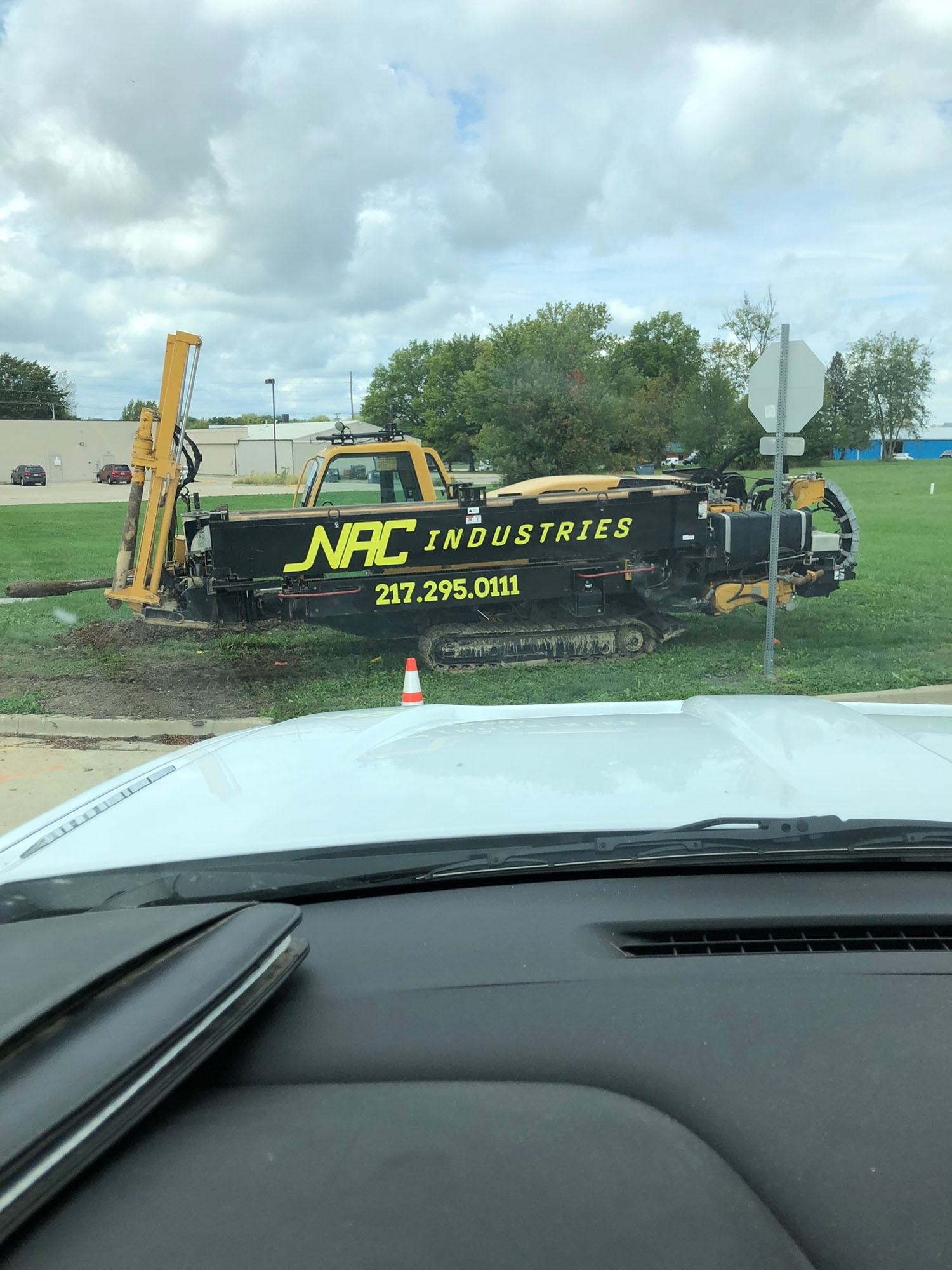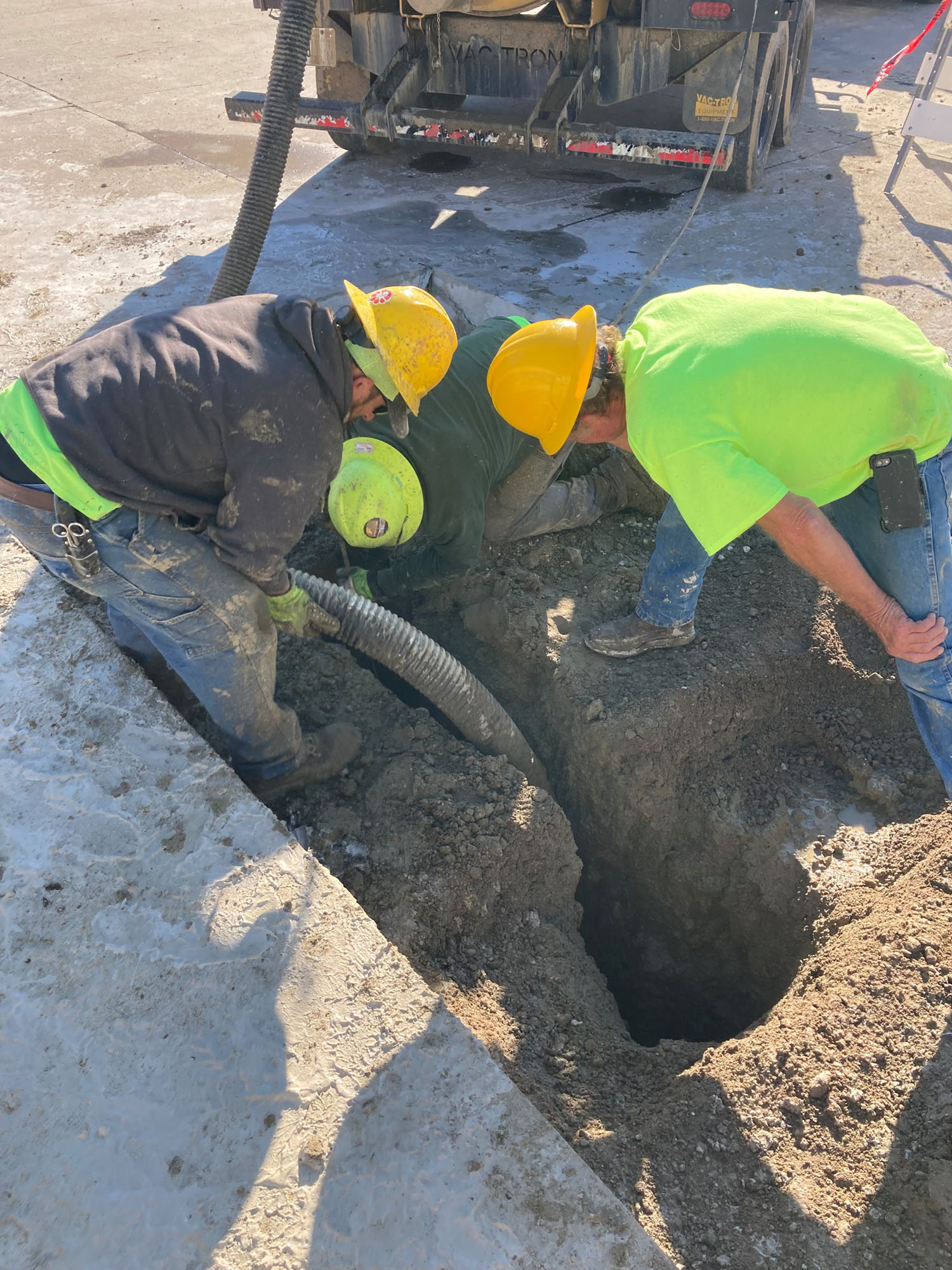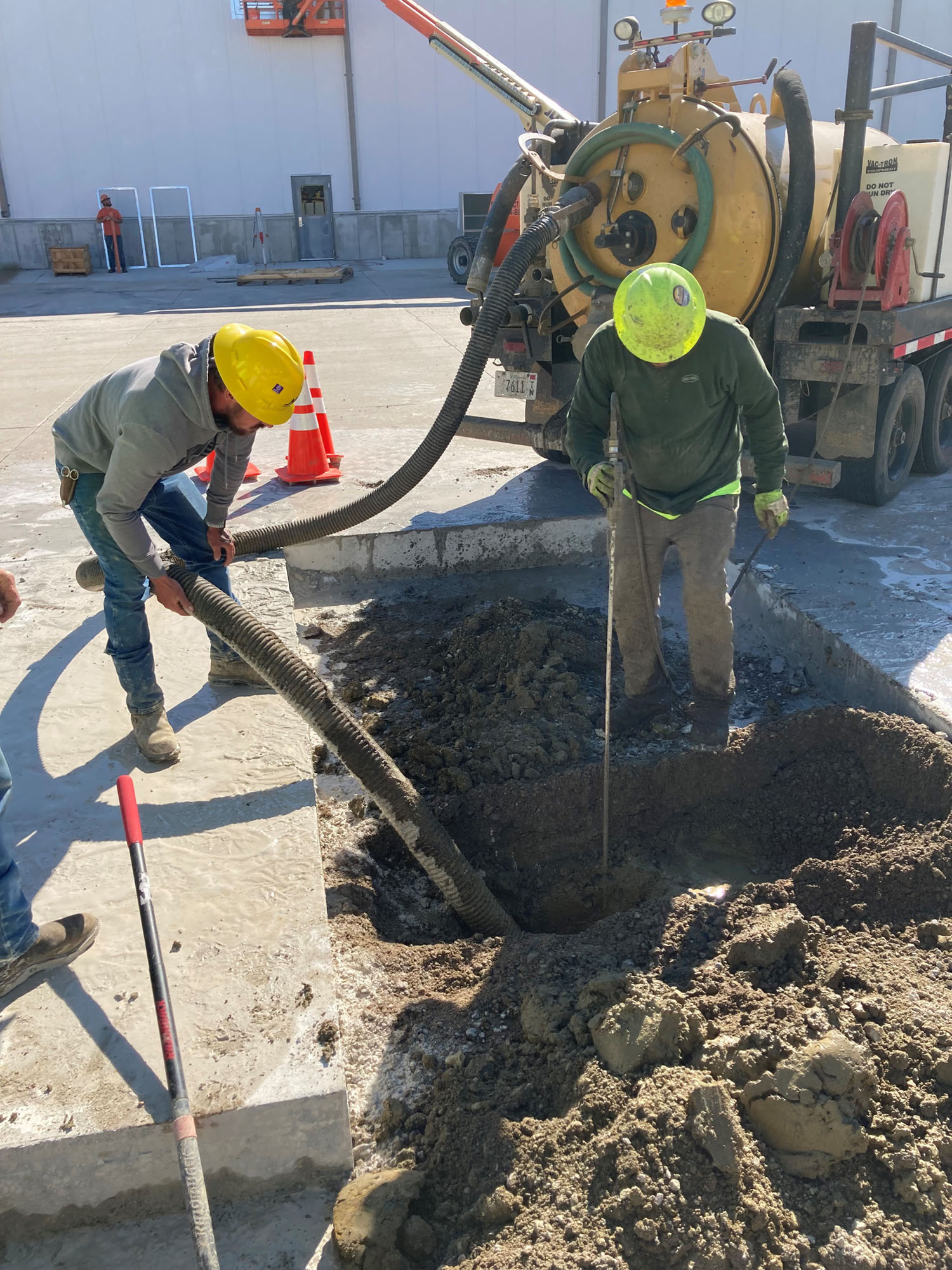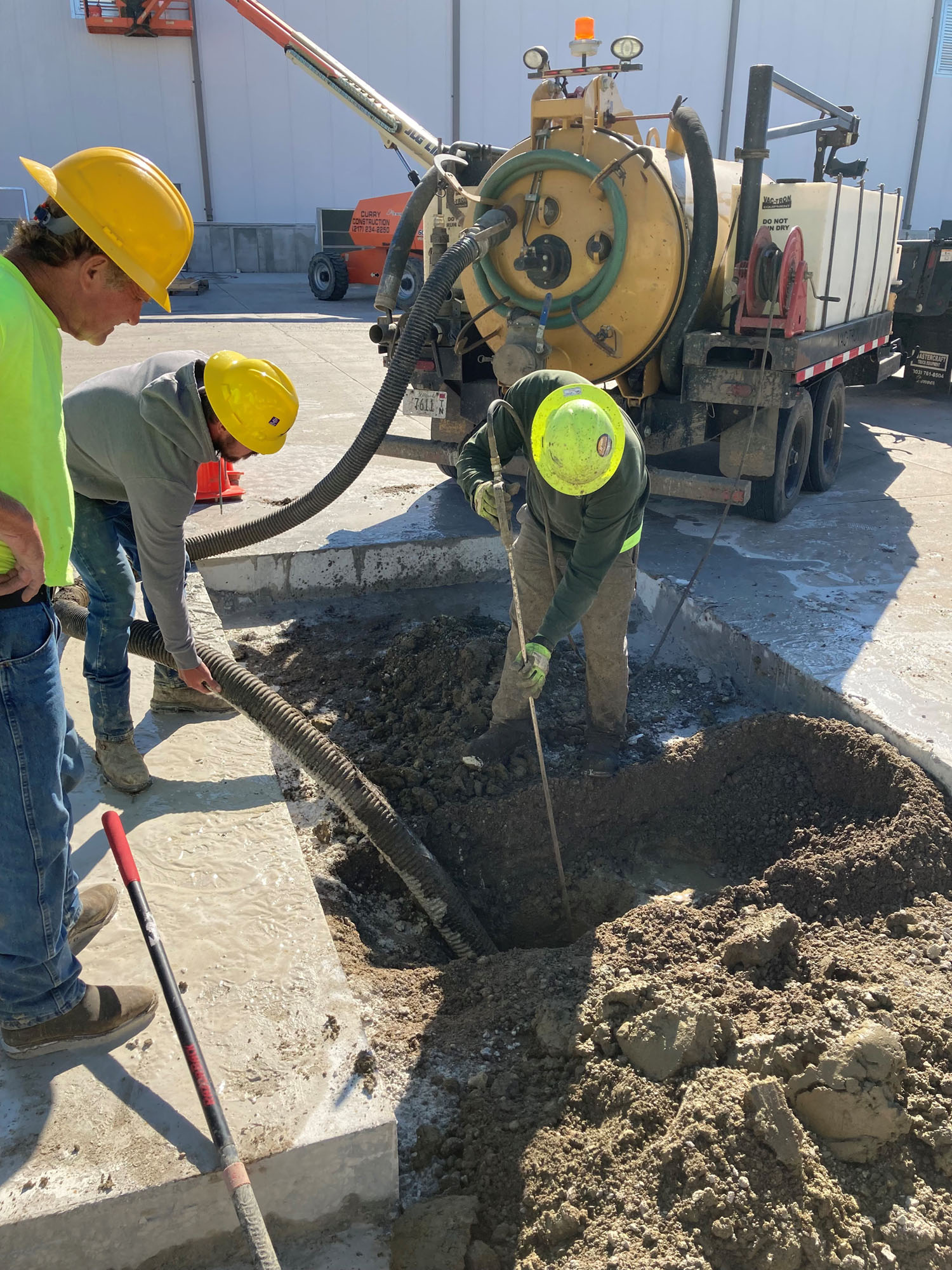 About Us
NAC Industries is a growing company, gaining more contacts in the industry each day. Our workforce is fully mobile and can be ready to work anywhere. Our field employees have an average of ten years of experience in utility constructions, making them more than qualified to complete your project. While our clientele and the scope of our projects vary greatly, our competence and commitment to customer satisfaction is a constant.
NAC Industries is your best choice for trenchless applications, as well as open trenching. We specialize in underground utilities by horizontal directional drilling, vibratory plowing, and digging.
1209 North Rt 45
Mattoon, IL 61938
2117 Lakeland Blvd
Mattoon, IL 61938